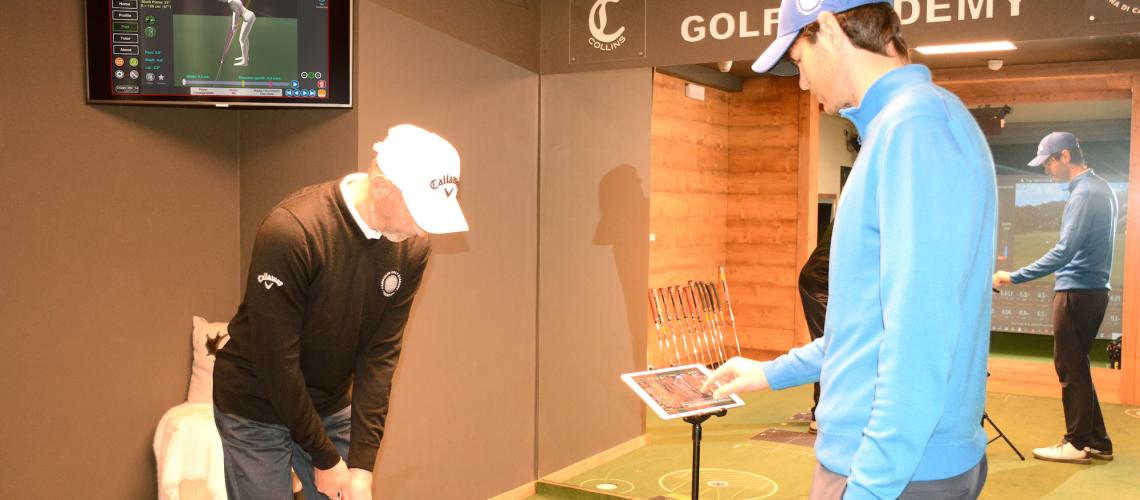 News 2020
2020 at Campiglio Golf Academy will be rich in news for every need:
- Odyssey Putting Studio: the newest putting green powered by SAM Putt Lab and a Lie & Loft putter machine
- AperiGolf: dedicated to those who want to try golf while having fun, enjoying a tasty aperitif Trento Doc with friends, between one launch and the following one.
- Par 3 Contest: an entire evening dedicated to golfers that love to challenge themselves. You start from dinner at the Wine Stube of Hotel Crozzon, to proceed afterwards with the Academy, where you take part in a 18 holes (par 3) competition, in which for every hole you get a score according to the precision of the launch.
- Golf Gym: dedicated to those who want to do sport activity and delve deeper into the matter of specific and functional gym for golf. This is a way to learn a training method that combines physical activity and improvement of golf movements.
- Try golf: dedicated to the guests of Hotel Crozzon, a unique opportunity to draw near to this wonderful sport, guided by a professional at a great price!
- Golf Clinic: specialized tours dedicated to golfers who want to discover the golf courses of North Italy, guided by an expert professional. We would be delighted to accompany you in the best golf courses, by taking care of every golf, culinary and logistic aspect.
---
Winter Card season 2020/2021
discover all the benefits:

1. Up to 20% discount on services and lessons packages*
2. Up to 20% discount on body treatments and entrance to Dolomiti SPA & Wellness*
3. Up to 20% discount on events and themed dinners at the AIC Restaurant of Hotel Crozzon*
4. A free fitting with the purchase of a complete set of golf equipment*
5. Up to 15% discount on grip change of a set of clubs*
6. Free use of the gym of Hotel Crozzon*
* usable within April 4, 2021
Card price: 250,00 €
---
Golf + Spa & Wellness
By booking a lesson you get a discount on the entrance to the Dolomiti Spa & Wellness and on body treatments *
* to agree on the use of the SPA you must contact the reception of Hotel Crozzon in advance, thank you.
Prices starting from: 29,00 €
Book your Golf session
You can book Golf sessions or lessons both as member and as visitor, by using the link below.
Would you like to join our Academy?
Register in our Academy in order to book and pay directly online your lessons, benefit from the discounts and receive seasonal offers.