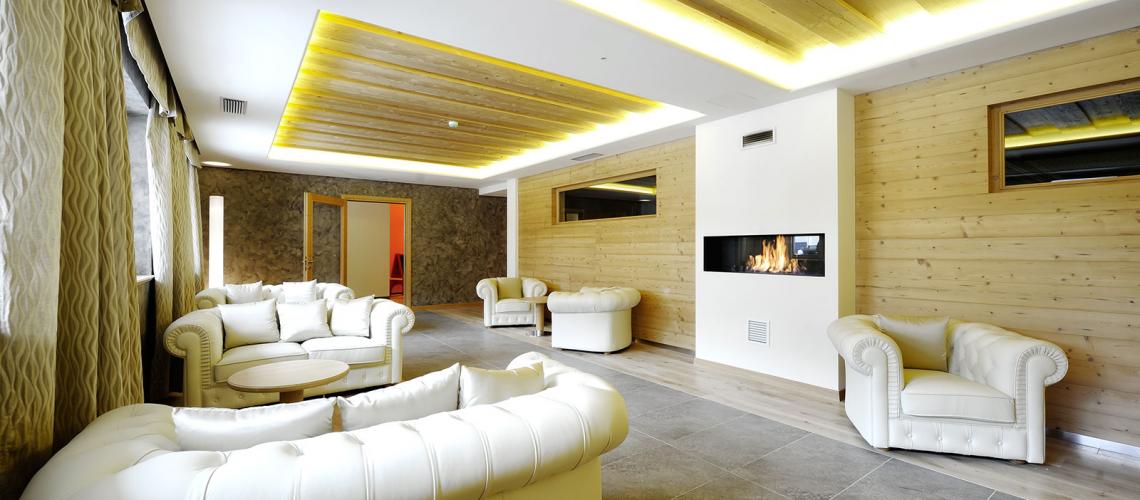 Hotel Crozzon Spa & wellness
Located a few steps from the center of Madonna di Campiglio, Hotel Crozzon is a 4 stars hotel that offers to its guests great holiday experiences, focusing on the quality of service, cuisine and family hospitality, typical of the alpine world. The accommodation is located in Madonna di Campiglio, surrounded by the Brenta Dolomites and the Adamello Brenta Nature Park, a UNESCO-recognized natural heritage site thanks to the rare beauty.
The hotel is open in both winter and summer season; guests can enjoy the numerous services provided directly by the hotel, by the Tourist Board of Madonna di Campiglio or by other subjects such as alpine guides, ski and mtb rentals and more. Campiglio is a tourist destination rich in attractions mainly aimed at relaxing and discovering the surrounding natural environment. Hiking, nordic walking excursions, MTB tours, paragliding, via ferrata and fauna park visits in summer, skiing, snowboarding, snowshoeing, mountaineering and ice climbing in winter are only some of the activities that the resort proposes.
Hotel Crozzon is at the center of all these natural activities and offers to its guests, in order to complete the experience in Trentino, the relax and gastronomic component that in a real holiday can not miss. The hotel is known for its quality cuisine, also recognized by the Michelin Guide and Associated A.I.C. The chief proposes, in addition to classic dishes of refined quality, typical dishes of the Trentino tradition such as canederli, strangolapretti, polenta with roe deer and barley soup of Trentino, speck of Val Rendena, Casolét of the nearby Val di Sole and much more. The dining room, completely refurbished and enlarged, welcomes the guest in a refined and well-kept environment. To pamper even more the guest, at Crozzon you can enjoy a few moments of conviviality also in the Wine Stube, a room furnished with wood, taste and tradition of Trentino, which is perfect for tasting quality wines in a special atmosphere.
Another excellence of Hotel Crozzon in Madonna di Campiglio is the wellness center named Dolomiti Spa. This new service offers to guests a large area of relaxation and healthy physical activity: swimming pool, saunas, Turkish bath, fitness center and treatments area (treatments are made by qualified staff). The wellness center is spread over a wide area and has adequate spaces for each guest that intends to use it.
Hotel Crozzon has a new and innovative service for its guests: a professional golf simulator based on TrackMan technology. It's not a game for kids, it is a real 3D simulator that allows golf practice in an engaging and professional way. It is possible to book lessons with the instructor Matteo, a professional in the sector since more than a decade, who is able to teach the basics to the newbies but also to improve the swing of a golf player. The simulator, through a Doppler radar dedicated to the read of the trajectory, allows to show on a screen the result of the shot through the power of computerized 3D. This new feature, available from 2016/2017 season, is increasingly attracting the use of the indoor simulator, especially on rainy days or anyway in wintertime, during which outdoor fields are not accessible.
Thanks to this new service available to the guest, Hotel Crozzon is one of the most complete holiday offers in the whole tourist resort of Madonna di Campiglio.
Book your Golf session
You can book Golf sessions or lessons both as member and as visitor, by using the link below.
Would you like to join our Academy?
Register in our Academy in order to book and pay directly online your lessons, benefit from the discounts and receive seasonal offers.