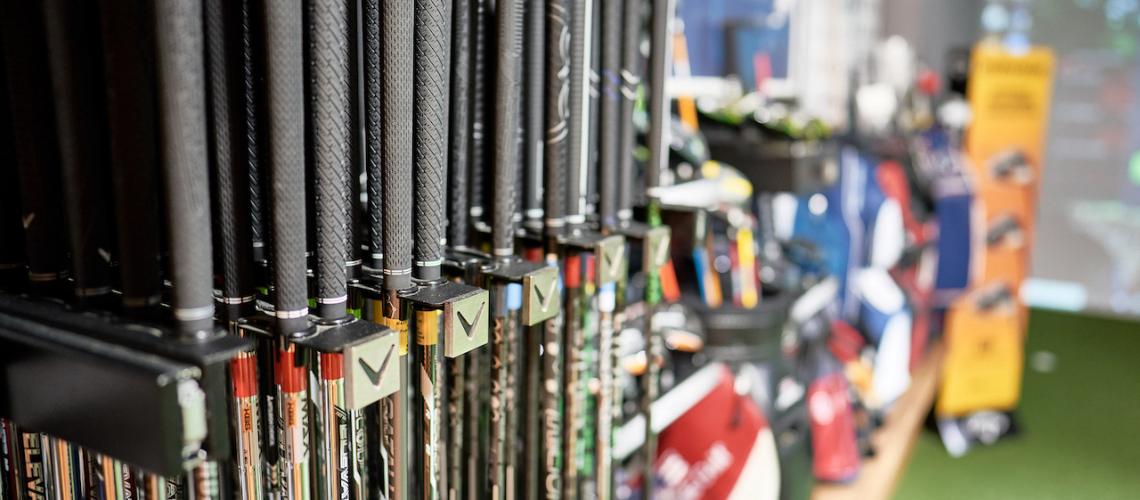 Custom Fitting
Why Custom Fitting?
The best golf specialists and players in the world agree on this:
No one can play at his/her maximum potential, unless he/she is using customized equipment, according to swing and feeling characteristics.
Campiglio Golf Academy offers a complete custom fitting service to advise you about the most suitable equipment based on your features, regardless of age and level of play. Thanks to the 27 parameters measured by Trackman4 we can evaluate the performance of each different shaft-head combination of the club that you are using.
Through the Callaway Optifit system and the various kits in our possession, we have hundreds of available combinations to allow you to maximize your distance, precision and consistency. Moreover, with the CGA Laboratory we can measure and adapt static lie and lofts, swing weight, grip and shaft length.
Technology has developed enormously and it can simplify the way you play!
Flexibility, twist, length, weight, bend point ... so many features that, if combined in the right way, can help you instead of hinder you.
Driver: maximizes your distance and accuracy from tee
Wedge: improves short play and saves your score
Putter: increases your confidence on the green and finalizes your game
What are you waiting for?
Book a custom fitting session with the responsible professional, you will be amazed!
You can also buy your custom equipment directly from us:
drivers, irons, wedges, putters, bags, shoes ... you will find everything you need, also for babies.
We are retailers Callaway, Odissey, US Kids: the best brands at your disposal
Book your Golf session
You can book Golf sessions or lessons both as member and as visitor, by using the link below.
Would you like to join our Academy?
Register in our Academy in order to book and pay directly online your lessons, benefit from the discounts and receive seasonal offers.