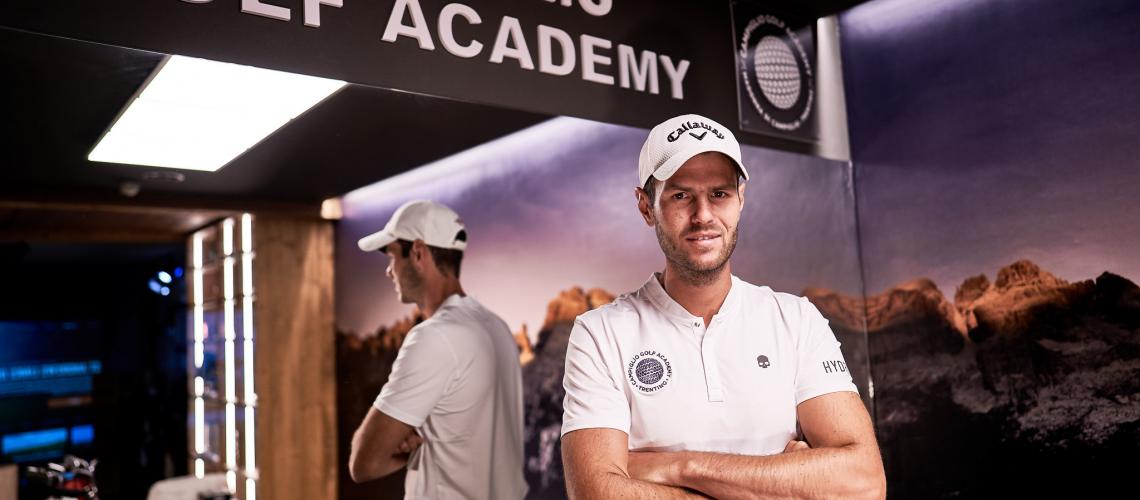 Get to know the pro
With regard to golf, Matteo Collini was born at the Rendena golf club, thanks to the great passion that the father Luciano passed to him. He immediately developed a passion and, thanks to the great commitment, he started to achieve excellent results both in the club competitions and in the youth competitions at the regional level. Certainly the competitive spirit was not lacking, in fact he used to ski since he was a baby, his other great passion that he then turned into a profession.
So just after graduation he became ski instructor. His sport life was splitted between the ski slopes of Madonna di Campiglio and the fairways of the best Italian golf clubs. His great passion encouraged him to take part in the national circuit, where he knew Alberto Binaghi, famous coach of Matteo Manassero, Nino Bertasio, Renato Paratore, Guido Migliozzi and the Italian Amateur National Team. This meeting turned his golf career and his life around. He moved to the Eagle Golf Academy, a prestigious academy located in the Monticello golf club, where he trained full time under the guidance of Alberto. Thanks to his great experience and knowledge, he improved quickly and in 2011 he won the 35th edition of the prestigious Monticello Grand Prize, ending the season in the top 50 players of the Italian amateur ranking and thus entering the list of players of federal interest. In 2013, after a great second place at the Mattone d'oro Trophy, on October 11, after many sacrifices, he got qualified at the pre-selection at the National Golf Club. Afterwards, he began the training course at the federal technical center and the internship, guided by his master and great friend Alberto, to whom he is deeply grateful.
Both in winter and summer, he had particularly fun while teaching skiing and golf to children, so he decided to specialize in this branch and in 2015 got the Us Kids Certification for Teaching Young People.
He also cultivated interest in technology applied to the golf world, and thus achieved the certification of Trackman Professional level 1 and level 2, CAPTO Precision Putting Technology level 1 and level 2, SAM PuttLab Level 1 and Level 2.
After so many sacrifices and so much experience, he went back to Madonna di Campiglio to stay close to his beloved family. Thus, from the passion for playing and teaching, the Campiglio Golf Academy arose: a unique and innovative place that combines two beautiful as different sports.
Book your Golf session
You can book Golf sessions or lessons both as member and as visitor, by using the link below.
Would you like to join our Academy?
Register in our Academy in order to book and pay directly online your lessons, benefit from the discounts and receive seasonal offers.