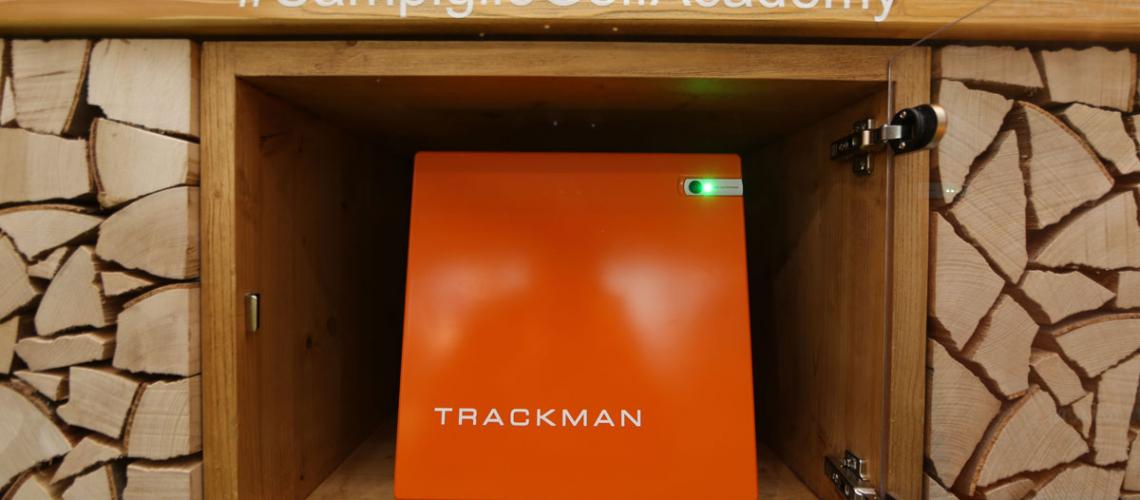 TrackMan 4 with Dual Radar
TrackMan defines the standard for measuring parameters of impact, ball flying and club movement. Our Academy uses the new TrackMan 4 with Dual Radar technology.
The development of TrackMan has brought with it a big change in the golf sector. It has been selected by the best professional players in the world and their coaches to quantify practice sessions. TrackMan is also used for fitting and development of new golf equipment as it allows real-time 3D visualization of the ball trajectory, together with the 27 impact parameters that generate the fly.
TrackMan uses a Doppler radar to monitor the ball, that records what happens to the ball during the impact and then it follows the whole flight parabola. In case of indoor playing, it is enough to have only 3 meters of actual ball flying to be able to measure with maximum precision the trajectory and number of revolutions. A second integrated radar follows also the movement of the head of the club and therefore measures all the vital parameters of the swing. This means fundamental, precise and distinctive information about each different type of game technique.
At Campiglio Golf Academy you can work on all game parameters with the TrackMan Performance Studio. Book a lesson with the master, create your own profile at www.mytrackman.com and get a report with all your session game data that will be sent directly to your email address.
Test yourself in a Combine Test, a 60-launches test of various measurements, used during training by professionals to quantify their progress. Evaluate your test and identify the areas of play that you need to improve; guided by your professional, you will be able to set up a specific training program. If you want, you can also compare your test with one of the best players on the tour, or you can challenge your friends to reach your score. Improve your record day after day and you will see the difference on the field!
Unleash your potential!
Book your Golf session
You can book Golf sessions or lessons both as member and as visitor, by using the link below.
Would you like to join our Academy?
Register in our Academy in order to book and pay directly online your lessons, benefit from the discounts and receive seasonal offers.