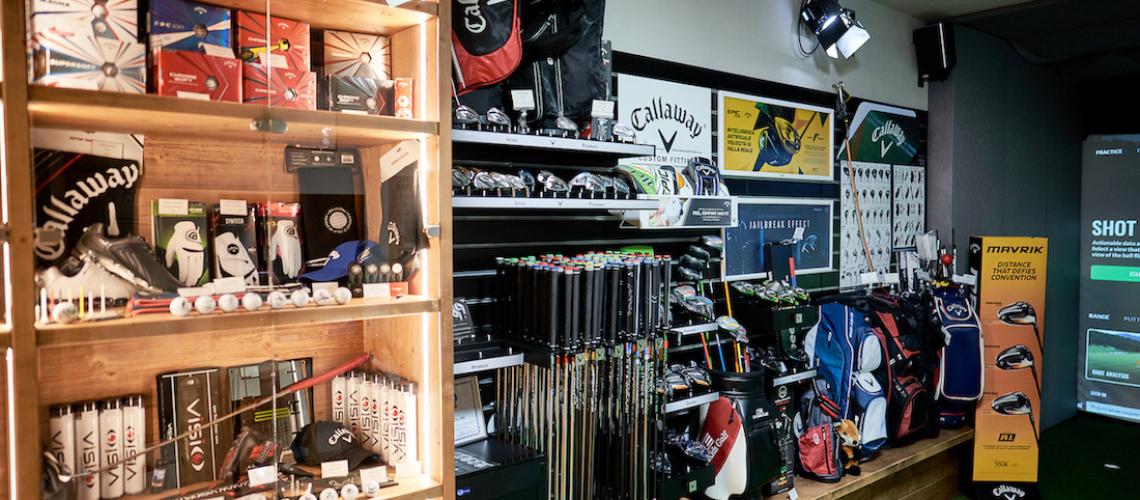 Golf equipment and clothing sale
At Campiglio Golf Academy you can buy golf equipment both for adults and for children.
Each player has different specific needs according to his/her physical and gaming characteristics; in a precision sport such as golf it is unthinkable to neglect even a minimal detail.
Through custom fitting you can choose and buy the best product for any need, thanks to our Callaway Optifit Kit we can test hundreds of combinations of shaft-head of the club and advise you about the best materials according to the objectively measured data!
Callaway and Odyssey are our industry-leading partners and brands, synonymous with guarantee and reliability; they boast a broad range of products for every gaming level. From a wide range of Odyssey putters to Callaway wedges, irons, hybrids, fairway woods and drivers.
Do not forget balls, bags, shoes, trolley, accessories and summer-winter clothing of all kinds!
Not least is US Kids Golf, our partner that offers a wide range of equipment for the youngest, from 4 to 14 years old!
US Kids Golf is entirely dedicated and specialized for children, which could seem simple but actually it is not for this sport!
Children have a growing physical structure and need a frequent change of equipment to be in the best conditions to develop their potential!
US Kids has always been committed to provide the right tools for our children to play having fun and to have the chance to become the champions of the future.
Indeed, with 9 different sizes, the two Ultralight and Tour series lines provide the best tools to play in the various phases of childhood and adolescent growth.
Come and visit us, try our equipment and if you are satisfied you will be able to buy or order what you need.
We are waiting for you!
Book your Golf session
You can book Golf sessions or lessons both as member and as visitor, by using the link below.
Would you like to join our Academy?
Register in our Academy in order to book and pay directly online your lessons, benefit from the discounts and receive seasonal offers.