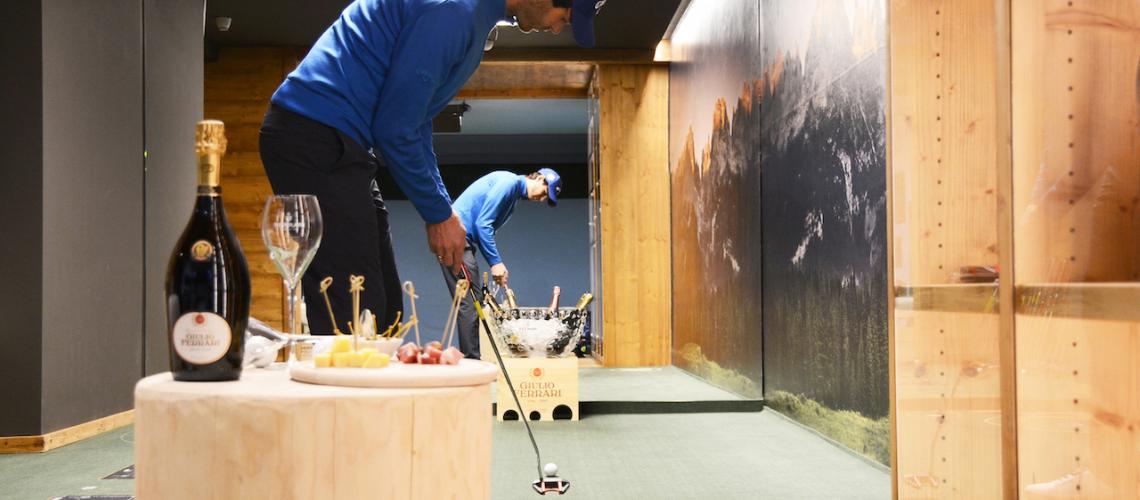 AperiGolf
NEW APERIGOLF: a super experience that match golf with italian's food and wines.
You've never played golf before? NO problems! Our teacher Matteo will assist you to play and have fun. Ready to challenge your friends?
The OFFER INCLUDES:
- access to Indoor Golf - Lounge area Campiglio Golf Academy
- 60 minutes with teacher
- Drinks: One drink per person or 1 bottle of "Ferrari Maximum" sparkling wine every 4 people
- selection of local appetizers
- custom team challenge
Prices from 25€/prs, from 2 to 8 peolpe, golf clubs rental included.
Book now your AperiGolf!
Book your Golf session
You can book Golf sessions or lessons both as member and as visitor, by using the link below.
Would you like to join our Academy?
Register in our Academy in order to book and pay directly online your lessons, benefit from the discounts and receive seasonal offers.